Can texture in our home design increase our health and happiness? Daylight, wood and green plants are great ways to create an ideal indoor environment, but according to a wellness design article inElle Decor2019, the key to creating space with health and happiness benefits is "tactile" surfaces – in other words textures, and lots of them.
Read on to discover our top 3 rug textures, plus our texture tips for your home.
Texture: new discoveries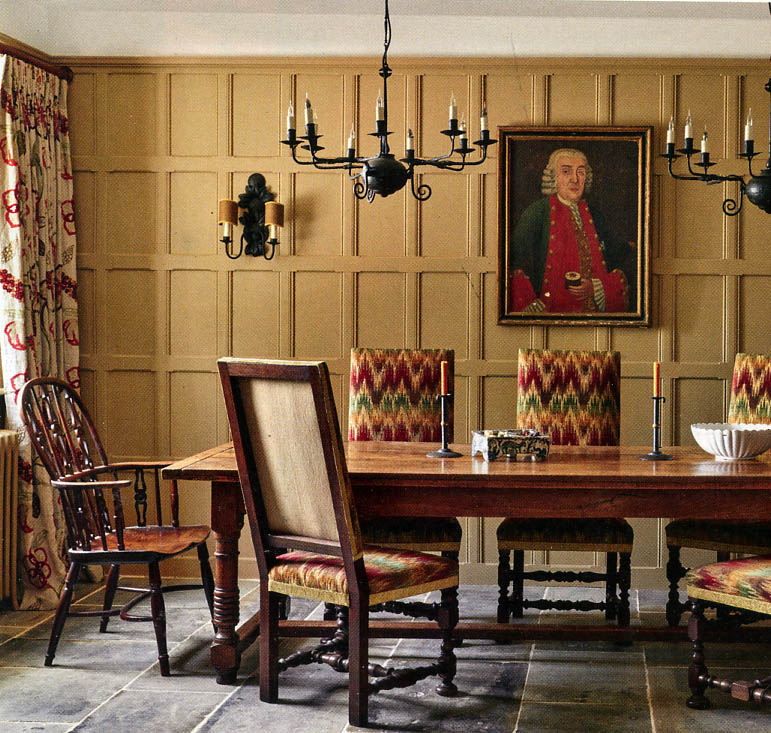 As experts in handmade and hand-knotted artisan rugs, we've known for decades that texture is a key component in interior design, but what we didn't know is that new research says "biophilic" design – textures and colors that mimic Mother nature – results in high levels of serotonin (the "happy" brain chemical). An abundance of serotonin helps create the same subliminal feelings of wellbeing we experience when we're outside enjoying the real Mother nature.
This is big news. It means that even though the outside world is full of anxiety prompts, with mindful buying of the right rugs and textiles for our homes we can give a positive assist to our psyches. And who doesn't need that?
Texture: a bit of background
An English trade magazine published in 1937 reported that texture was the most requested rug feature. Surface design has long since overtaken texture as the most requested consumer feature, but texture remains the interior designer's go-to secret. Why? Because texture is a key way to balance the interrelationship between rugs, furniture, fabrics, objects and overall design while it also incorporates a key biophilic design element.
Some contemporary techniques we use today to create textured rugs are the legacy of Manhattan-based Stanislav V'Soske (1900-1983). His fine arts background gave him the idea to create new rug textures. His texture techniques included hand carving, but he also created texture illusions using dye and color. For example he used a wide color selection rather than weave to create his "Chalk" rug which created the illusion of the soft, "crumbly" texture of the white stick of rock we all know as blackboard chalk. Design illusion is another key element in creating a textured environment.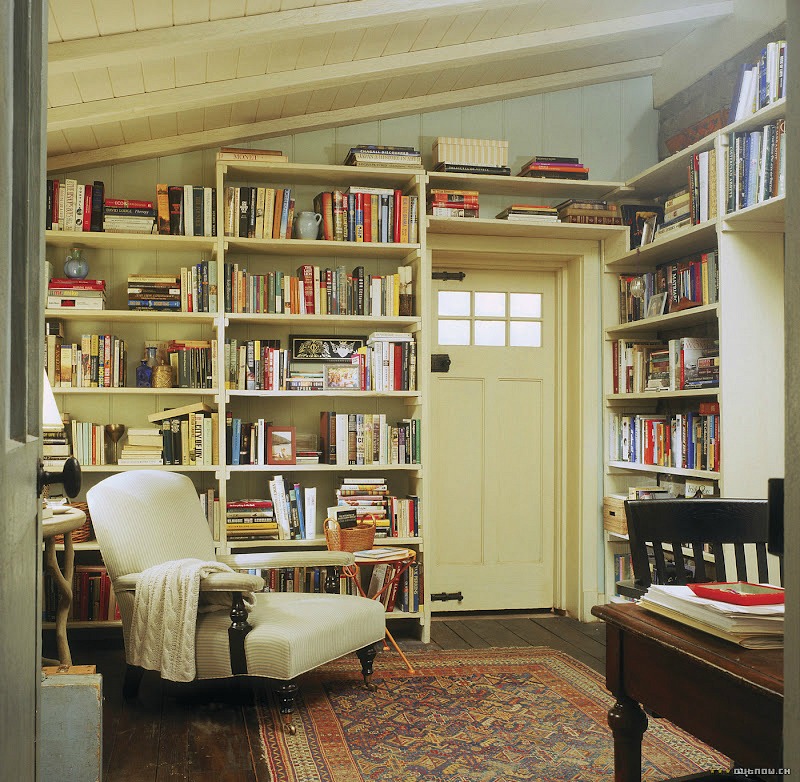 But enough history. From the tactile pleasures of tribal rugs with purposeful knots and chunky weaves, to mixed fibre rugs (like our popular Oxidized Collection), to the sheen of silk rugs, texture in handmade rugs has been around for centuries. Here are our top 3: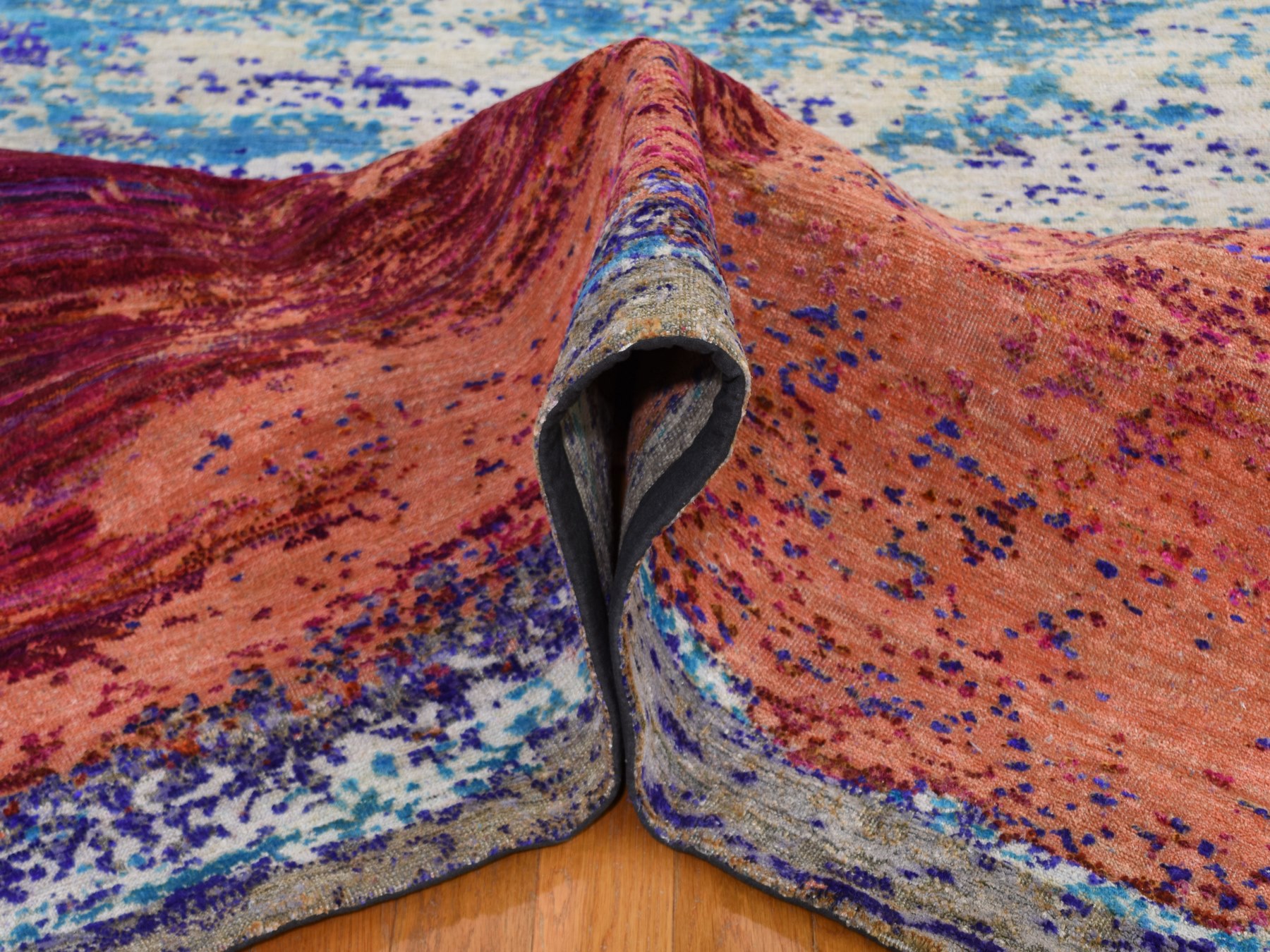 There's no denying the tactile and visual allure of silk. Our Rothko-style sari silk rug is hand-knotted with textured wool to create an incredible tactile ensemble of two distinct fibers that increase the overall texture. The visual qualities of the design recalls the depth illusions of American artist Mark Rothko which contributes to the rug's remarkable tactile quality, while the mix of wool and silk creates a Rothko quality of "inner light".
Carved pile is "sculpted" by hand into high and low rug areas by artisans using scissors. (Our artisans always use scissors, but be aware some rug sellers use mechanized carving tools.) Carving can accentuate a pattern or it can BE the pattern in a single color rug. Our hand-knotted "Blue Heaven" contemporary design rug in 100% wool is a perfect example of how two colors – gray and ivory – can be carved to create a textured overall pattern.
These traditional tribal rugs are highly decorative and pleasingly textured. Flatweave is the category name and includes other types of handwoven rugs, while kilim is the subcategory characterized by bold colors and patterns. Created by interweaving warp and weft fibers these rugs do not have a pile, but do have a wide variety of textures. The bonus of kilims and flat weave rugs is the ease with which they can be layered in a room whether several on the floor, or draped on a sofa. Layering textiles and rugs will accelerate a room's visual interest while adding tactile qualities.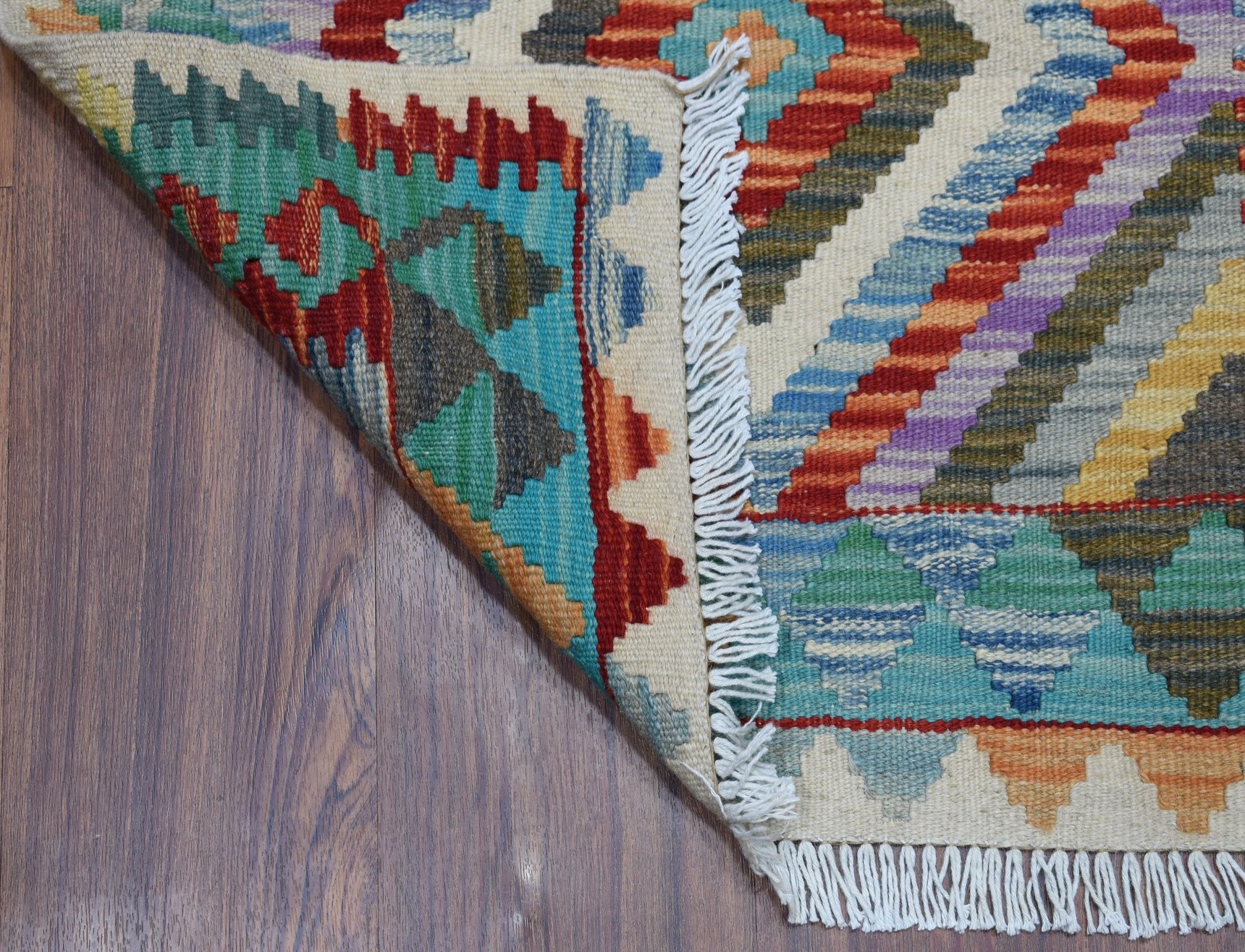 And finally a few texture tips for your home
• Texture is literal and figurative, in other words texture in real physical objects like rugs, but also our perception of the visual texture in a room
• Opposite elements can increase the perception of texture, for example a bold tribal rug layered across the back of a nubby white boucléwool upholstered sofa.
• Texture can be monochromatic and still be visually warm and biophilic. Look for rooms designed by Swedish designer Lotta Agaton for inspiration. Her rooms are layered in shades of white, and it's her many layers of texture that shift white from cold to cozy.
• Rug texture can be amplified by a wall of books. Each differently colored book adds visual texture to your space. Want more texture? Add objects in between some of your books.
• Another sometimes overlooked way to create texture in a room is with the walls. Wallpaper can achieve this, but even better is a 3D wall such as board and batten or coffered.
Remember, texture is the interior designer's secret. Learning how to layer texture in your home with handmade rugs is the first step towards creating a "biophilic" design or what we prefer to call a cozy and nature-inspired home.