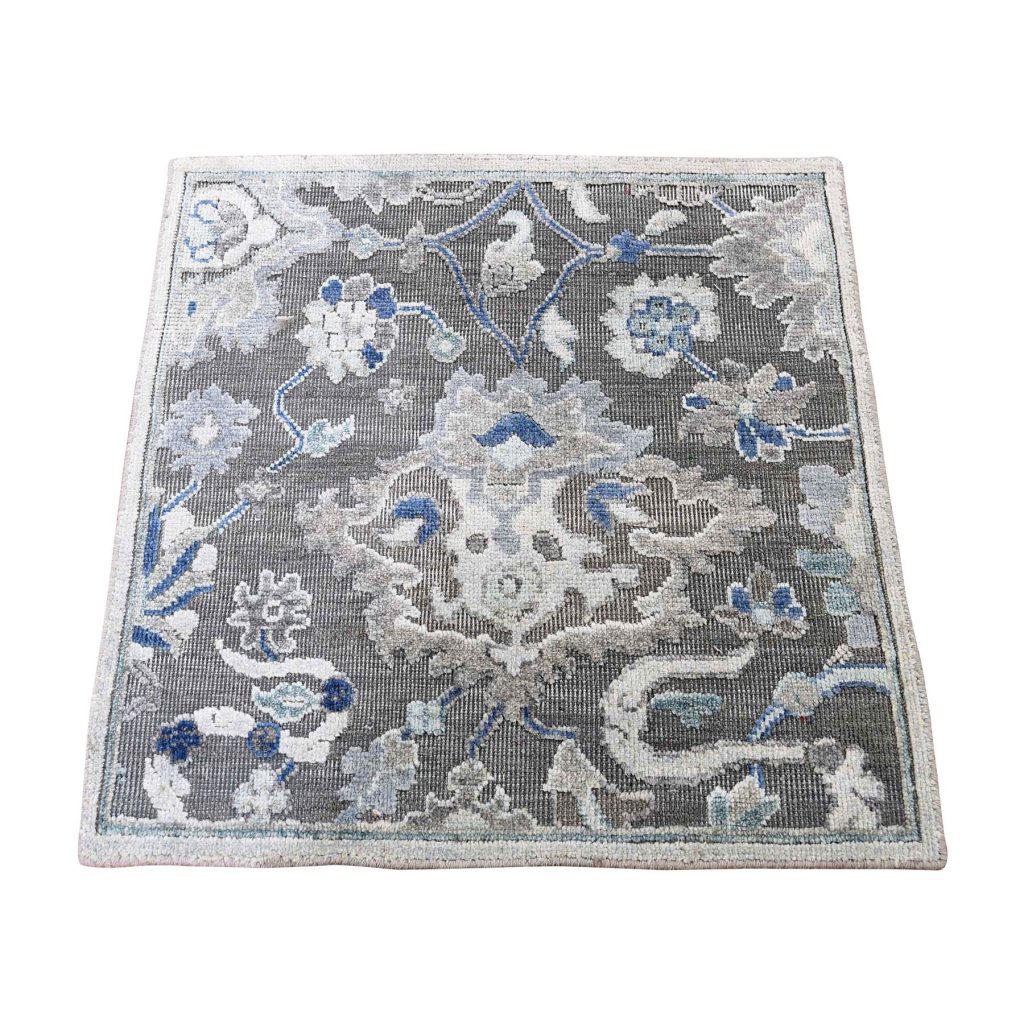 Creating a space in your home dedicated to mindfulness and meditation (which can be as simple as stroking your cat, it doesn't have to mean mantras or spiritual chakras), is no longer a luxury but a necessity in today's chaotic world. You don't need a big space and you don't need to spend lots of money. All you need is a rug to define that space as "sacred" and to anchor your meditation. Some people think the meditation space trend is recent, but it started two decades ago when writer Sarah Susanka founded the "Not So Big" movement in architecture and home design after she zoned a space in her attic for a meditation haven.
For those of us in small homes and apartments, a small area rug can be the meditation space "anchor" and the physical symbol of your meditation space. The rug can be moved around as necessary and rolled up like a yoga mat between sessions. Soon you will learn to associate unrolling the rug with mindfulness. Aim to spend at least ten minutes a day sitting in your space on your rug. Build this into a habit.
The key to happiness is finding inspiration in life's little things. Susanka echoes famous English designer William Morris when she says you need to create a space that is "an expression of useful beauty". Few things are more indicative of "useful beauty" than a beautiful handmade rug. And what better to ground your meditation than with a rug? Here are our four tips for making your meditation space.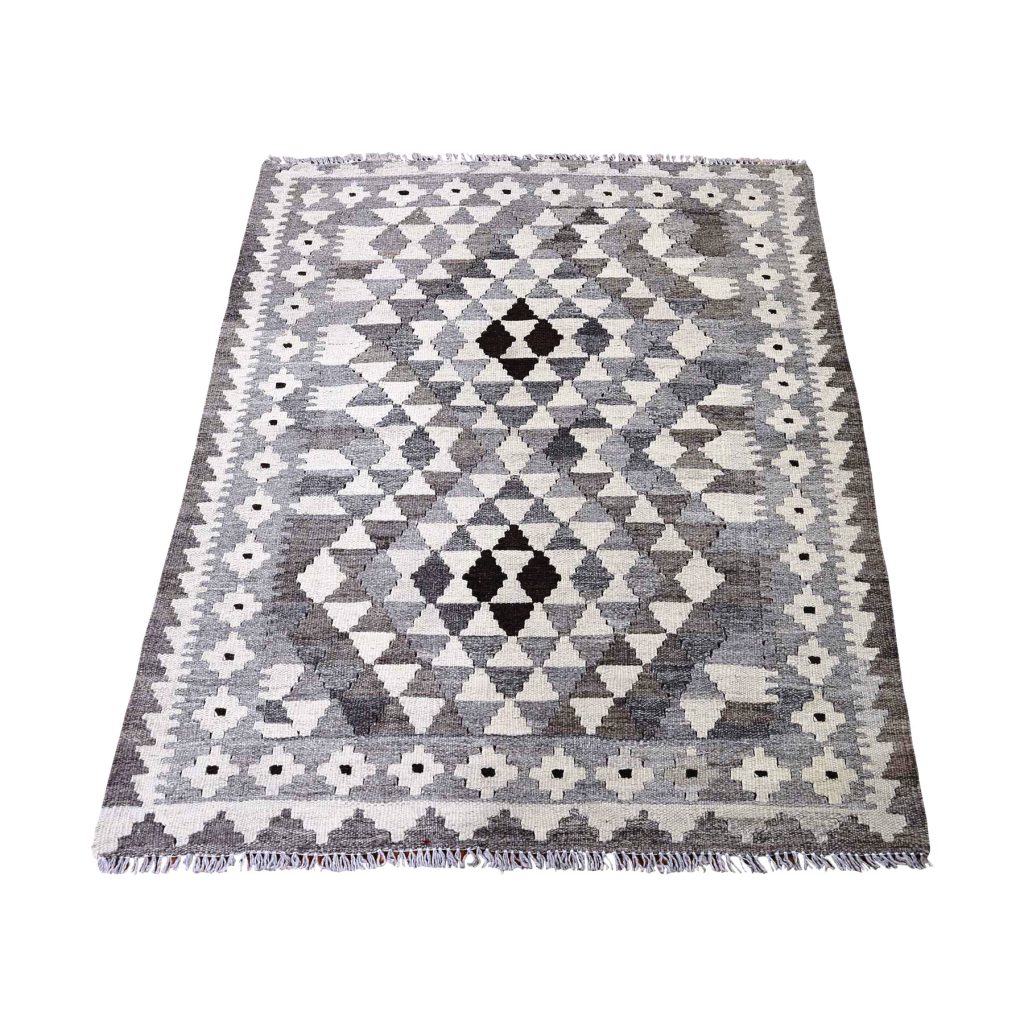 Tip 1: Locate your meditation space
Don't let perfection be the enemy of good. In other words don't wait until you have the perfect space in the perfect home! You can make a meaningful meditation space in any home and with a limited budget. Let this be your goal – to make a perfectly imperfect meditation space now even if your "space" is a small rug you unroll daily.
If you store your rug between sessions don't fall into the trap of "out of sight, out of mind". Scientists say it takes around two months to make an automatic habit. Keep a daily journal to record your meditation sessions. Use your journal to inspire you to maintain your momentum until unrolling your rug for meditation becomes a daily habit.
Tip 2: Choose a natural fiber rug
A healthy rug is a rug that is friendly to the environment and to human health. Wool is a natural, renewable fiber. Wool is biodegradable. Wool is stain resistant and fire retardant. With basic home care, a wool rug will last a lifetime. Your meditation area should be a physically healthy place to induce healthy thinking, which is why we recommend handmade wool rugs. Machined rugs made from synthetic fibers will "off-gas" toxins which means they continue to produce residual chemical signatures in your home. You definitely don't want that in your home or your meditation space.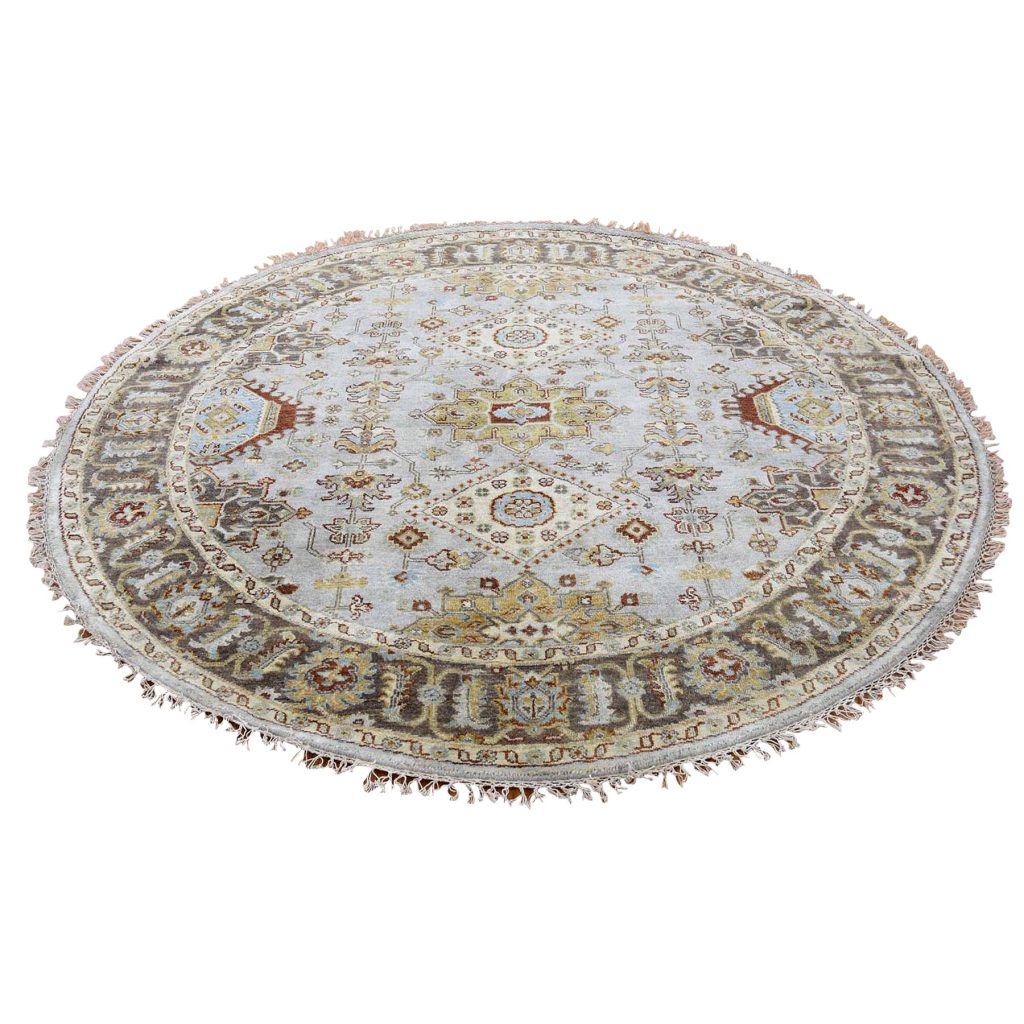 Tip 3: Choose your rug shape and size
If you have a large space or a dedicated room for your practice, then great – choose whatever rug suits your space. But for those of us in small homes who may need a mobile meditation space, we recommend you find a hand-knotted or handwoven sample rug (called a "strike off" by design professionals) which come in sizes as small as 2 x 2 feet. Samples are created for showrooms to allow more patterns and weaves to be displayed. They're also created for clients who want a bespoke design. Either way they are a great way to get a beautiful and healthy meditation area rug at a very affordable price.
For those in larger spaces consider choosing a hand-knotted or handwoven round rug. The Ensō Circle in Zen Buddhism expresses the moment when the mind is free to let the body create. It symbolizes enlightenment, strength, elegance, the universe, and is a perfect rug shape for a meditation zone.
Tip 4: Include plants and daylight
Try to locate your meditation area in a spot near natural daylight, perhaps next to a window or beneath a skylight. Buy a green plant – or several – to add Mother Nature and her natural wellness to your space. Scientists believe sunlight increases serotonin in the body which is a healthy hormone that helps create positive emotions. Living, breathing plants help create a healthy home environment by helping to combat indoor air pollution which in turn helps you feel positive emotions.
Meditation and mindfulness can allow you to understand and embrace the idea that living life "large" is not dependent on the size of your home, but is a product of mindfulness and gratitude, both of which will evolve from a meditation practice.