How we decorate our homes is not only a choice in functionality but also a way of expressing ourselves. That's why it is so important to choose home furnishings that are not only practical, but also distinctive, as a way to make your home your own and set it apart from the rest. A rug is a simple and effective way of adding character to any room in the home without the need to paint any walls or buy a whole new matching furniture set. The right rug not only ties a space together, it also makes a room instantly more inviting and creates that cozy, welcoming feel. Choosing the right rug for your space depends on a wide range of elements ranging from personal taste to how a room is meant to function. Still, whether your taste is eclectic, contemporary, vintage, or elegant there is a perfect rug for adding that unique flare and extra character to your living spaces.
Eclectic and Colourful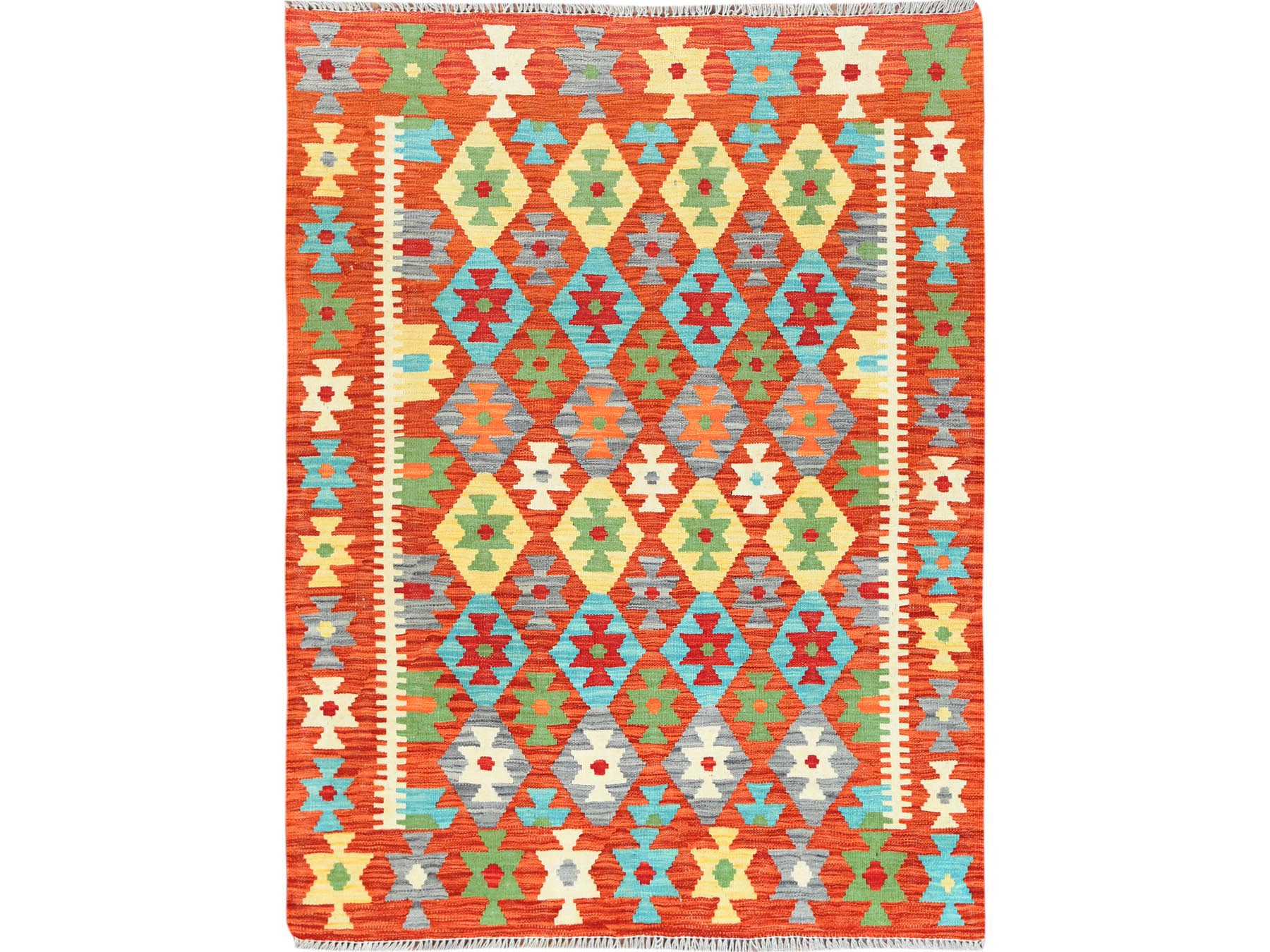 Rugs like this handwoven flat weave Afghan Kilim with bold, geometric designs provide a colourful surface that instantly brings life to a space to life. These rugs are perfect for daytime spaces as well as those designed for entertaining, as the fresh, lively pattern provides an uplifting energy. Not only that, this rug is easy to clean and reversible – ensuring the colours will keep their lasting power for years to come.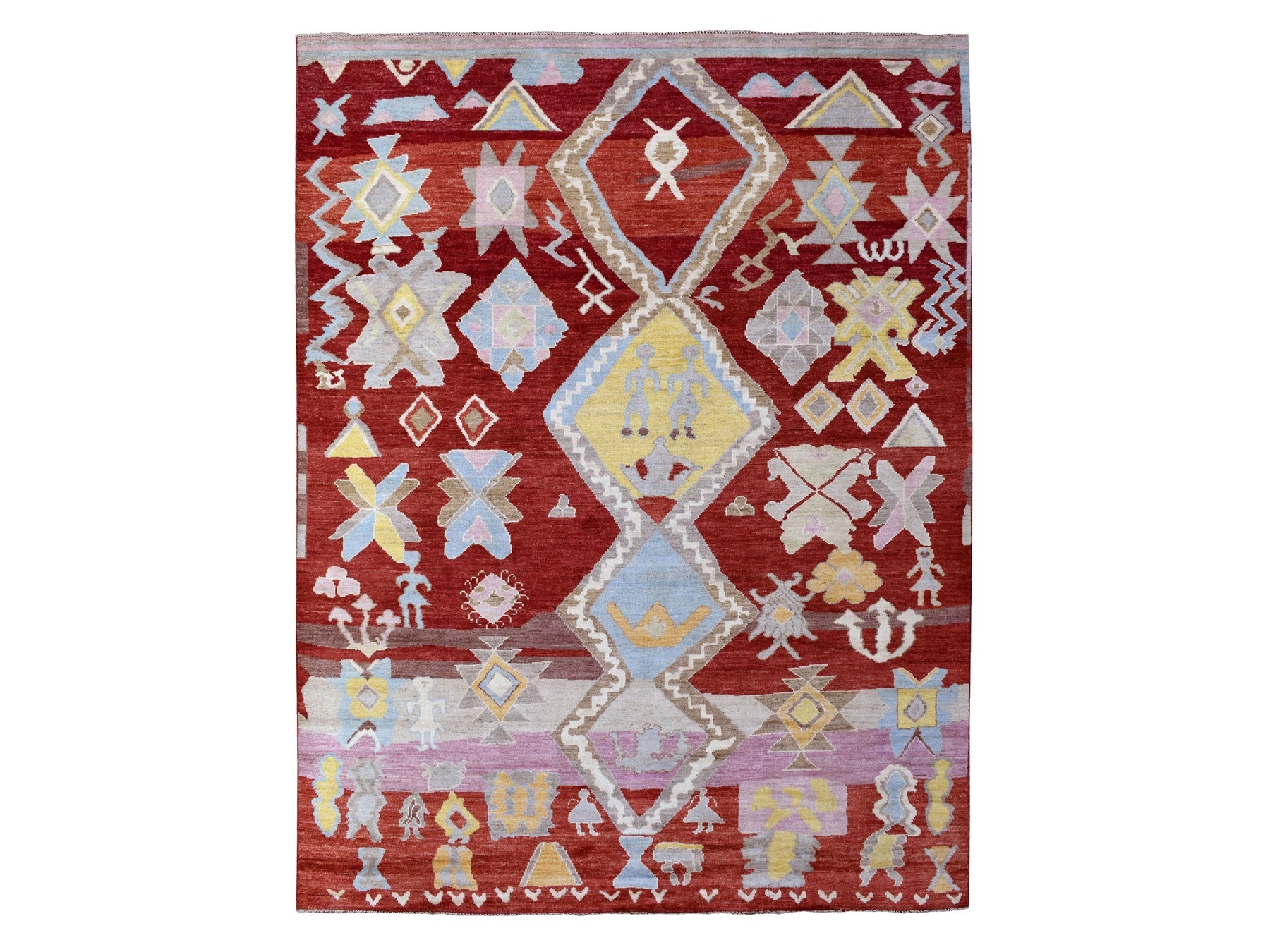 This Hand-knotted, organic wool Moroccan Berber is a great example of a unique, asymmetrical design that successfully blends eclectic and contemporary. This plush, soft rug provides a youthful yet sophisticated energy that is great for transitional rooms. Pair it with a pastel or neutral couch or warm wood tones.
Neutral and Elegant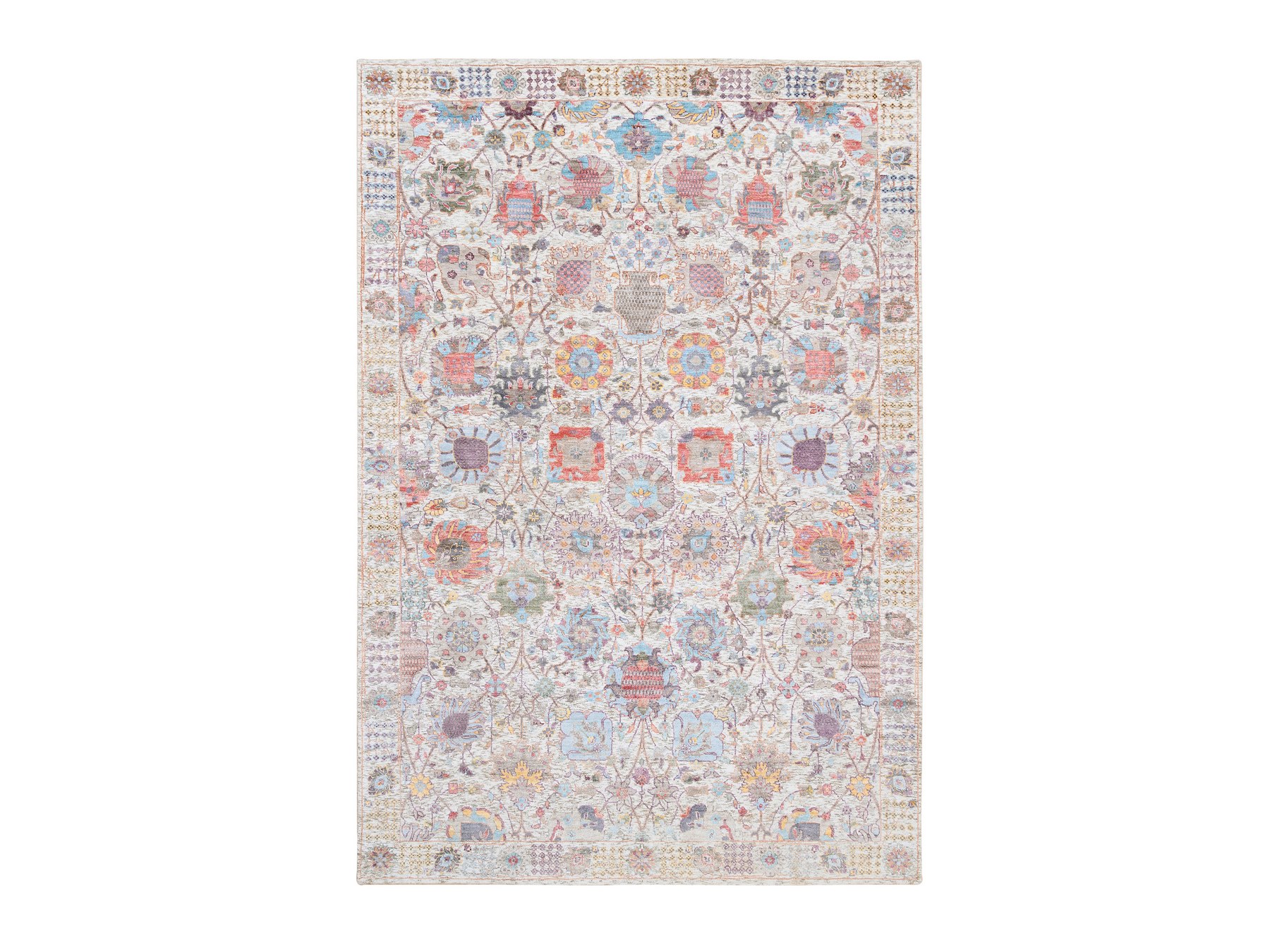 For a more neutral approach, rugs such as this hand-knotted Tabriz Vase with Flower Design, which features a delicate floral design, offer an elegant yet contemporary charm to your living space. What's more, the subtle range of blues, purples, and reds on an ivory base also allow rugs such as this to pair easily with most furniture or décor – whether it be neutral or vibrant.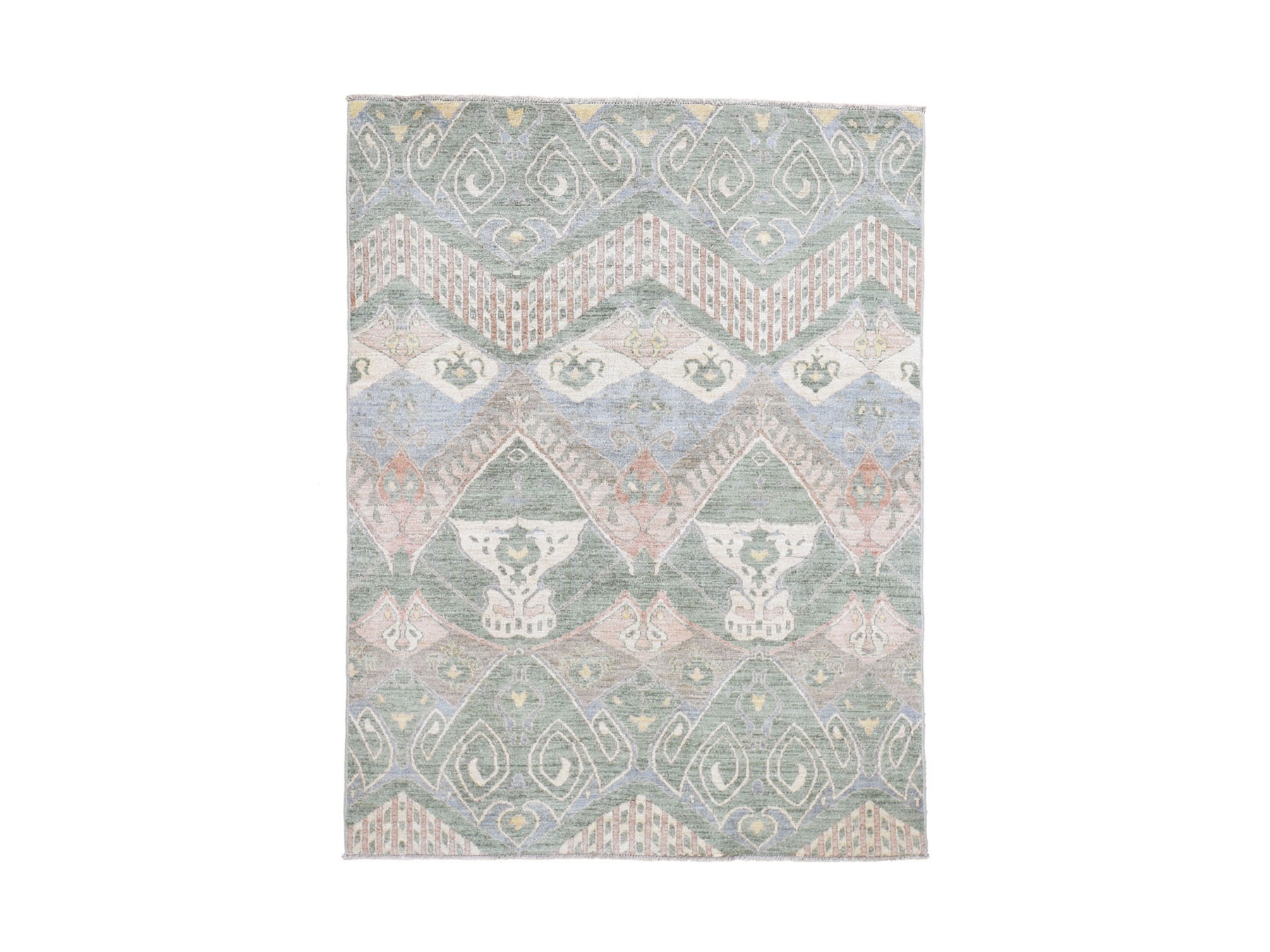 This hand-knotted, pure wool Ikat featuring an Uzbek design is another great neutral and elegant option with an organic, unbalanced design that is versatile enough to work in any space while still offering unique character. Wool is a hypoallergenic material, making this rug ready for everyone to enjoy.
Cozy and Contemporary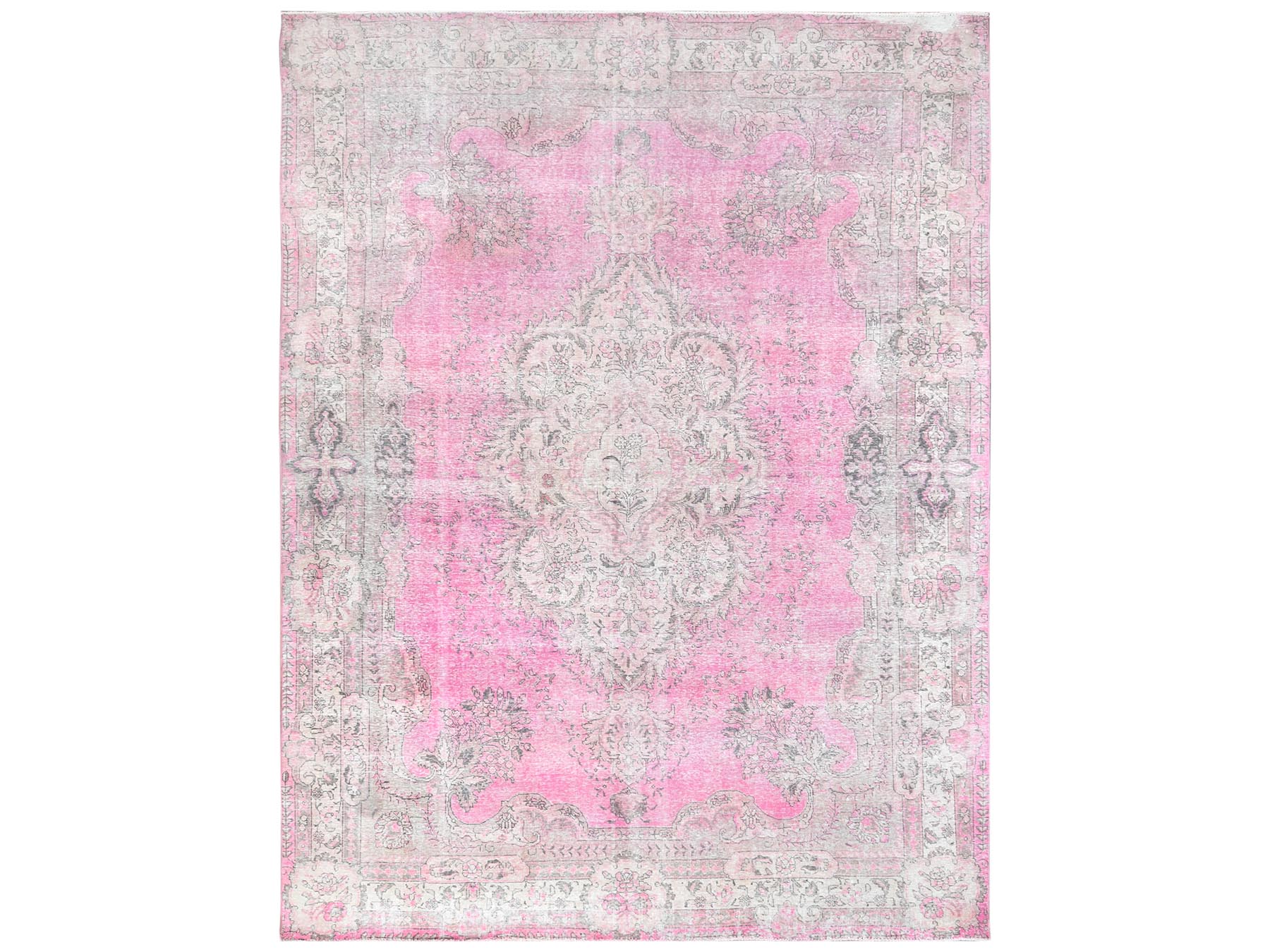 If you're looking for something more contemporary without losing that at-home comfort, rugs such as this Overdyed, vintage Persian Tabriz are a great choice. Partially faded and distressed, these rugs create a homey, lived-in feeling that puts people at ease. The brighter pink shade blended with this traditional rug design forms a terrific marriage of classic and modern. Overdyed rugs are also available in a huge variety of colours, allowing you to select the one that best complements and accentuates your space.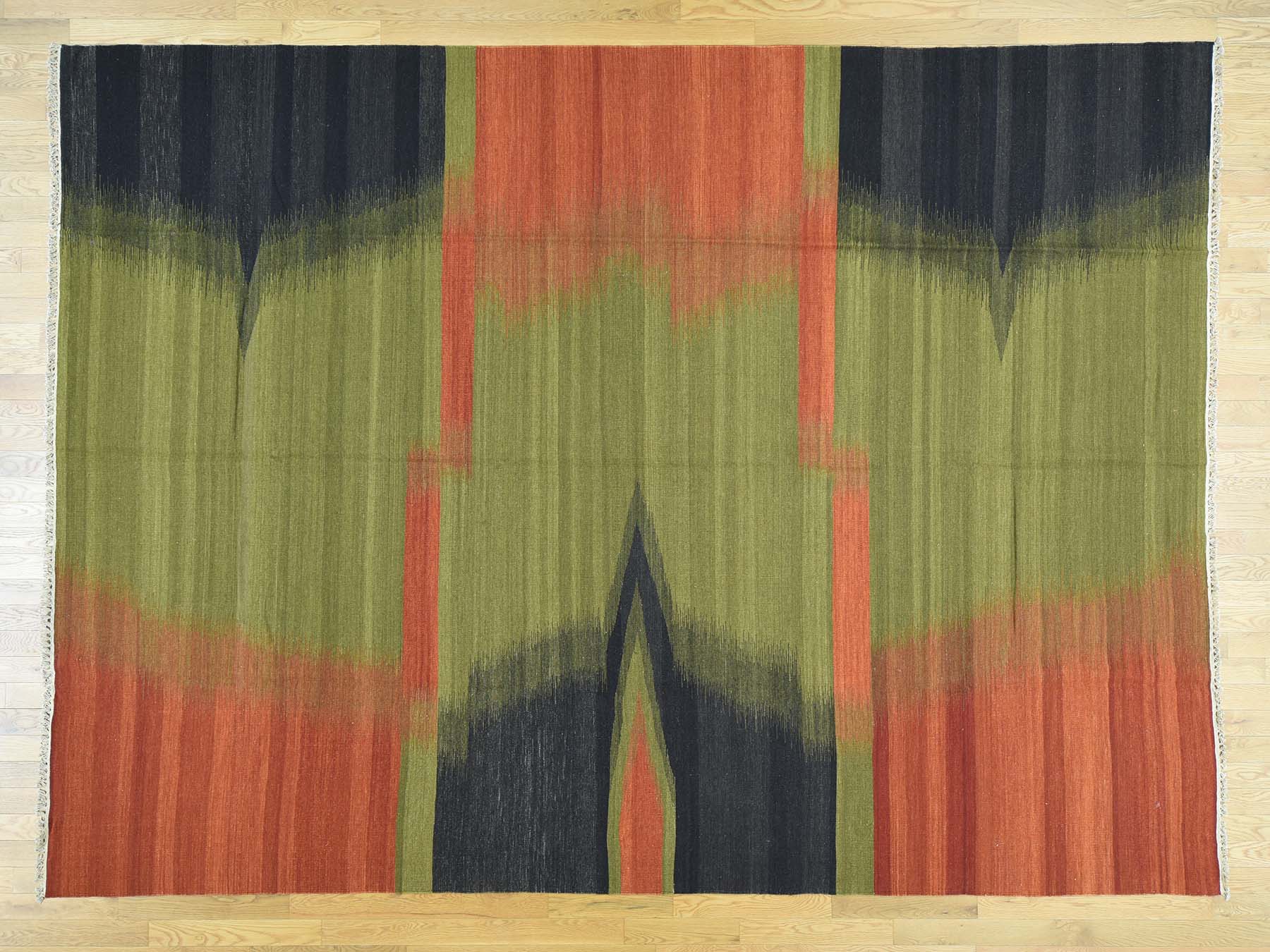 Simple, contemporary designs and colours such as the muted tie-dye effect featured on this Handwoven colourful Durie Kilim are fresh and lively without being overstated or distracting. The timeless earthen tones woven into one another on this piece creates a nice blurred effect that allows for a more organic, soft finish. Pair this rug with golden, mustard yellows, chestnut browns, or creamy beiges to complete the cozy, contemporary feel.
Handmade rugs are unique pieces of art that offer an easy and fun way to add character to your home. Regardless of whether you like bright colours and bold patterns or neutral tones and subdued textures, there is a perfect rug out there that will suit both you and your home.