Every style needs a refresh now and then. The popularity of Farmhouse Modern is still strong, but the couple who can claim to have invented the Farmhouse Modern look – Chip and Joanna Gaines – recently announced it's time the style had a refresh. The new version of the style is called New Farmhouse. Influences include a Japanese burned wood technique and tres chic French farmhouses. What hasn't changed in the shift from Farmhouse Modern to New Farmhouse is a reliance on vintage Oriental and new monochrome rugs to anchor the look. Read on to learn more about New Farmhouse, and rug recommendations to help you get the look.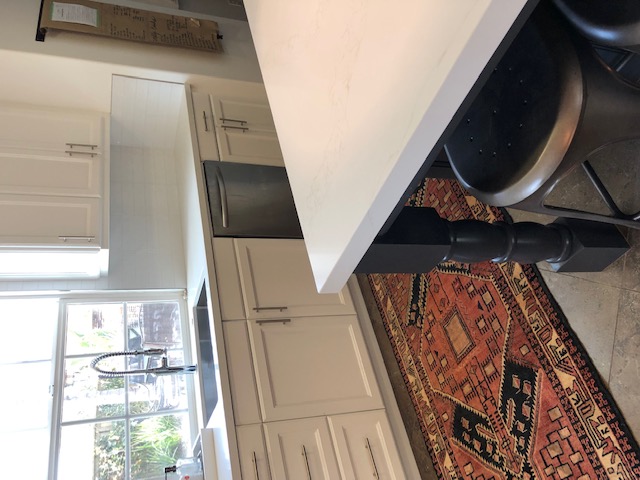 White is a key element of Farmhouse Modern style, and the blank canvas it provides is still important for New Farmhouse, the difference now is that black is a key accent. (Note to fans of the Gaines's show Fixer Upper; the 2021 season reveals how the duo use black as an accent colour.) The importance of black to New Farmhouse – including in some cases all-black kitchens as seen in a recent French New Farmhouse home – reflects the rise in popularity of Japanese charred wood known as Shou Sugi Ban. The deep texture of charred wood is a far cry from the smooth white shiplap walls of Farmhouse Modern. Now rich textures and depth of field are key for New Farmhouse surfaces. The role of vintage monochrome Oriental rugs or new rugs that have a Shou Sugi Ban vibe are important accent pieces for New Farmhouse. Three of our favourite rugs illustrate this blog.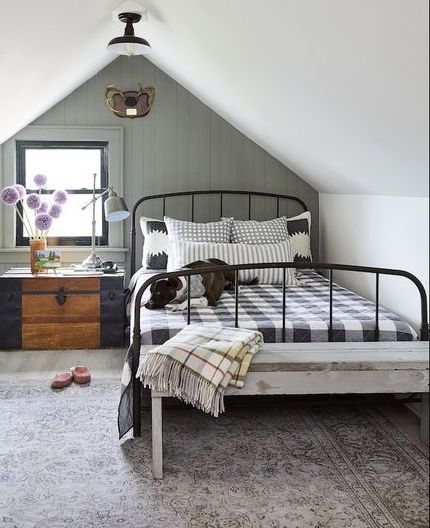 The final key to New Farmhouse is a dose of French je ne sais quoi. The flat white of Farmhouse Modern is now a layered palette of creams, sea salt, limestone, mushroom and fog plus the all-important black accents. Color injection is artwork on the walls while floors are anchored with monochrome vintage or new rugs. French New Farmhouse features patina and history. The famous 18th century Queen Marie Antoinette of France had her own bespoke "rural" farm village known as Le Hameu de la Reine, demonstrating that even royalty appreciate the charm of farmhouse style.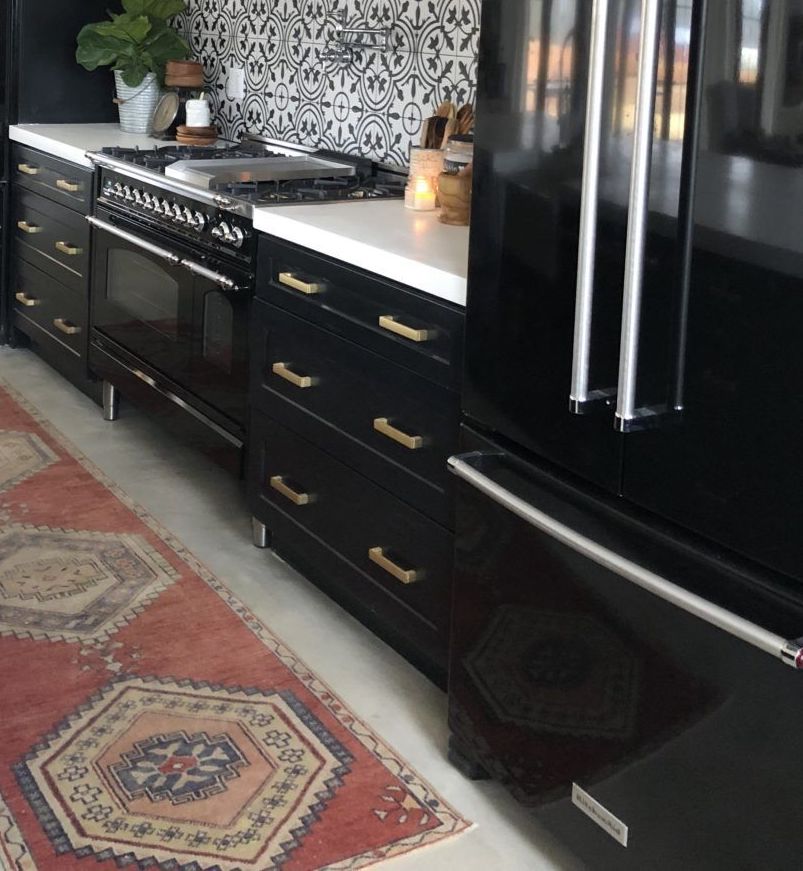 An example of French New Farmhouse was recently profiled in a British magazine. Each of the public rooms was anchored with vintage Oriental rugs overdyed in monochrome dark colors such as charcoal. The rugs offset the textured white stone walls creating a striking effect and a light reflecting space that looks refreshing. Instead of a huge antique wall clock (a feature of Farmhouse Modern that is now definitely out) the owners salvaged a large industrial wooden farm tool. Cleaned up and installed in the living room, it looks like a striking piece of modern sculpture. The ultimate take-away message from New Farmhouse is to mix old and new, traditional and modern, but keep it contemporary with an injection of black.